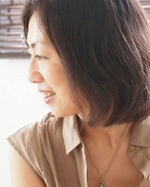 Ishibashi Legal Office
Representative Junko Ishibashi
Tokyo District Gyosei Shoshi Association- Member (since 2007)
American Bar Association- Forum Committee on Entertainment & Sports Industries, Section of Intellectual Property Law
Real Estate Transaction Manager
Tokyo Chamber of Commerce and Industry Member
Business Copyright Upper License
Profile
Born in Tokyo, Japan. Graduated from Waseda University (BA in Economics), Chuo University (BA in Law)
Worked at Pony Canyon (Record Label and Audio Visual Production & Distribution Industry) for 5 years and Ad Agency, Cosmo Communication, Inc., (Account Executive, and Media Planner) for 10 years. Then, moved to New York, the US for studying Laws.
Graduated Benjamin N. Cardozo School of Law, Intellectual Property Program, Master Degree (LLM), and obtained New York University,  Entertainment Marketing Course Certification.
After going back to Japan, she worked for Japanese music and game companies and Foreign based IT corporations (Thomson Reuters, Oracle) as Legal Counsel or Contract Deal Manager dealing with general legal matters, IP & licensing deal or any other contract negotiations and litigation matters.
On September, 2014, established "Contra, Inc.", consulting firm for the entertainment contents (including Animation), with Yoshiro Kataoka, president of this company now and worked as planner, sales rep, system admin and legal counsel.
Recently, for updating the knowledge, she studied and obtained "Certificate of American Legal Studies" at Temple Law School, Japan Campus.